Artmex Permanent Makeup Tattoo Machine D08-V6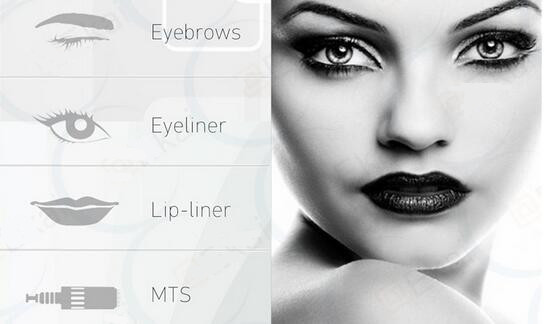 Artmex V6 Semi Permanent Makeup Machine PMU+MTS 2017
Artmex V6 Permanent Makeup Machine
The Artmex system provides the semi permanent makeup practitioner with the state-of-the-art computerized technology. It is the preferred system for permanent make-up artists as it is ideal tattooing eyebrows, eyelids, lips, and covering up scars and old tattoos.
Features:
– Large LCD screen
– Smooth and quiet, yet powerful rotary motor
– Comfortable and light weight pen allows for continuous agility in prolonged session
– Preset needle frequency for specific procedure, i.e. eyebrows, eyeliners, lips semi permanent makeup procedures
– Adjustable 10 levels of speed control
– Adjustable needle puncture depth
– Keeps track of total usage time for proper maintenance
– Adjust needle depth: 3.0mm
The whole kit includes:
1 pc Artmex Host
1pc Artmex Handpiece
1pc Handpiece stand
1pc Adapter (110-220V +/-10%)
2pcs Cables
6pcs needle-cartridge
Technical parameters:
Input voltage 110-220V+/-10%
Working frequency 95 – 145 / sec.
Weight: 960g
Size: 247mm*190mm*76mm
Drive precision DC-motor
Protecting class protection small voltage
Operating mode Continuous operation
Operating conditions
• Ambient temperature + 10°C up to + 35°C
• Relative humidity 30% up to 75%